What Type of College Is Right for You?
As high school seniors are cementing their collegiate plans and juniors begin their search, it's a great time to reflect on the multi-faceted college selection process. It is imperative to consider your personal needs and interests when determining which type of college or university is a good fit for you. Higher education is not just a four-year commitment, but an investment in yourself and your future. Choosing the right college for you requires careful thought about your aspirations, academic prowess, and lifestyle considerations. We will explore four distinct types of colleges that cater to different academic goals and personal preferences. Keep reading to establish the path that is uniquely suited to your career and personal development aspirations.
Table of Contents
Research Universities: Fostering Innovation and Critical Thinking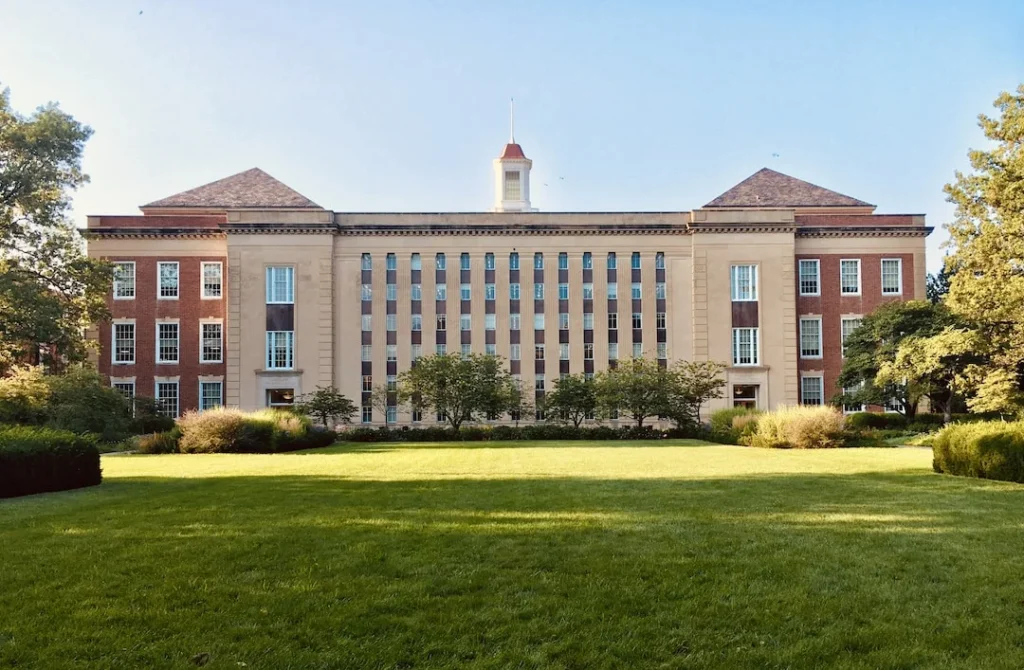 Research universities offer a broad array of majors. However, they differentiate themselves by actively engaging in extensive research and doctoral programs. At research universities, students have the unique opportunity to work side by side with professors on groundbreaking research, thus expanding their knowledge through firsthand experience. Furthermore, the large student population and wide variety of courses provide a diverse environment for undergraduate students.
Another option is medical laboratory scientist schools. These programs are available on campus at many schools but you could also opt for an online degree program. These offer more flexibility, so you can learn at your own pace. A bachelor's degree in medical laboratory science provides diverse career options within the healthcare industry. Whether working directly with patients in clinical laboratories or contributing to groundbreaking research, individuals with this degree are instrumental in providing accurate diagnoses and improving overall patient care.
The competitive environment offered by research universities can be particularly appealing to students looking forward to propelling their academic journey. With unparalleled access to various research opportunities, students can participate in various critical-thinking exercises, fostering personal growth in their respective fields. Additionally, the impressive resources provided by these universities, including advanced research labs and extensive libraries, elevate the academic profile and reputation of the institute.
Technical and Vocational Schools: Skill-Specific Education
Technical and vocational schools are aimed at students who have a clear idea of their career path and want to dive straight into skills-driven training. These colleges provide job-specific training for careers that usually do not require a traditional four-year degree. This can encompass fields like culinary arts, dental hygiene, auto repair, and allied health services. Education at these institutions tends to be more hands-on and practical, focusing on equipping students with the skills to enter the workforce directly after graduation.
For example, students pursuing a culinary path could find the perfect fit in culinary arts Los Angeles, where they get hands-on training from renowned chefs. While experience in the kitchen is undoubtedly important, getting a culinary education provides you with a well-rounded skill set and a competitive edge in the culinary world. It equips you with the necessary knowledge, technique, and business acumen to succeed, So, if you're serious about pursuing a career in the culinary arts, investing in a culinary education is a wise choice that can open up a world of opportunities for you.
Liberal Arts Colleges: Foundation for Comprehensive Education
Liberal arts colleges emphasize an undergraduate education and across-the-board knowledge in areas such as science, humanities, and social sciences. With relatively small class sizes, liberal arts colleges offer a more intimate learning environment, thus fostering strong faculty-student relationships, promoting interaction, and facilitating personalized feedback. The diversified academic curriculum available at these institutions is particularly beneficial for individuals who are yet to establish their career paths and wish to explore various disciplines before choosing a major.
While minor professional and vocational programs may be available, the primary focus of a liberal arts college is to provide its students with critical thinking skills and a rounded perspective on life and society. The broad educational scope not only fosters creativity and adaptability but also serves as a solid foundation for graduate school. Remarkably, the intimate nature of liberal arts colleges extends to extracurricular activities as well. Students have a wide array of opportunities to enhance their leadership skills, join clubs, and engage in community service.
As this blog illustrates, choosing the right college is one of the most meaningful decisions you'll make. It should not be a hasty one but rather a thoughtful process that considers your individuality, goals, and values. By taking your time and finding the college that's right for you, you'll set yourself up for a successful and fulfilling educational journey. Remember, college is not just about getting a degree; it's about finding a place where you can grow, challenge yourself, and ultimately become the best version of yourself.